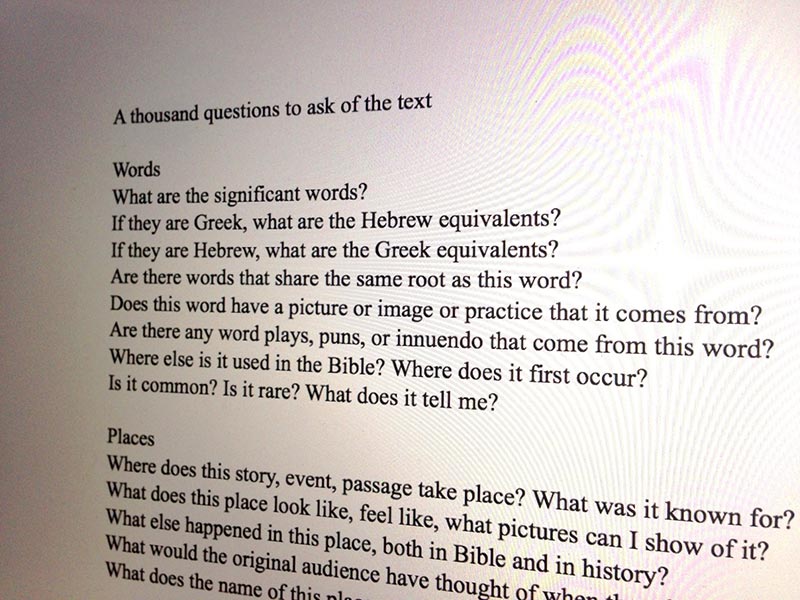 One of the common search terms and Twitter questions I get is people trying to track down A Thousand Questions to Ask the Text.
This was a document mentioned by Steve Carter in our second interview ever. It's one that dates back to his days as a teaching intern with Rob Bell at Mars Hill in Grand Rapids, and it's a helpful resource for kickstarting study and development of a sermon outline.
This is one of a number of helpful documents that have been mentioned in our interviews so far. I've recently created a Document Library page as a quick reference for all of these documents. It will be updated as new documents are shared in our interview notes.