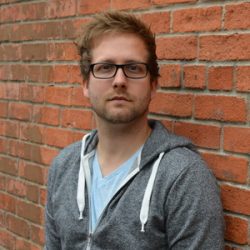 Kurt Willems (M.Div., Fresno Pacific) is the founding pastor of Pangea. He is also a graduate student at the University of Washington focusing on early Christianity, Greco-Roman Religions, and Classical Languages. Kurt writes for various print and online publications including his site The Pangea Blog and is also on Twitter, Facebook, and Google+. His latest project is The Paulcast: A Podcast All About the Apostle Paul, which has been featured on iTunes "new and noteworthy" for spirituality & religion podcasts.
Through his Patheos blog, Kurt writes broadly on themes related to Anabaptism within post-Christendom. Inviting the church to see the beauty of a nonviolent Jesus and the subversive nature of God's Kingdom are just some of the key issues he engages. Kurt also utilizes the blogosphere to wrestle with various other theological, missional, formational, and cultural topics. Through speaking and writing, he urges others to both know and follow the resurrected Jesus on a countercultural mission of love.
Prior to planting Pangea, Kurt served in various pastoral capacities, including student ministries. He and his wife Lauren (special education teacher) moved to Seattle in the summer of 2013. They are the founding church planting couple, along with their daughter Lydia and puppies Sadie & Mylee.
Resources and Links Mentioned:
Logos Sermon Editor
Preaching Rocket
Support Sermonsmith:
Become a Sermonsmith patron at Patreon
Podcast: Play in new window | Download
Subscribe: Apple Podcasts | RSS | More
Books
Gear